by Sebastiano Tassinari
---
Leggi questo articolo in italiano nella pagina precedente
Dr. Michael Ward, a well-known scholar of Lewis' works, appeared in the film The Most Reluctant Convert and in April he attended an online premiere of the film for the actors and crew. In this interview he gives us some exclusive insights into this very promising film.
---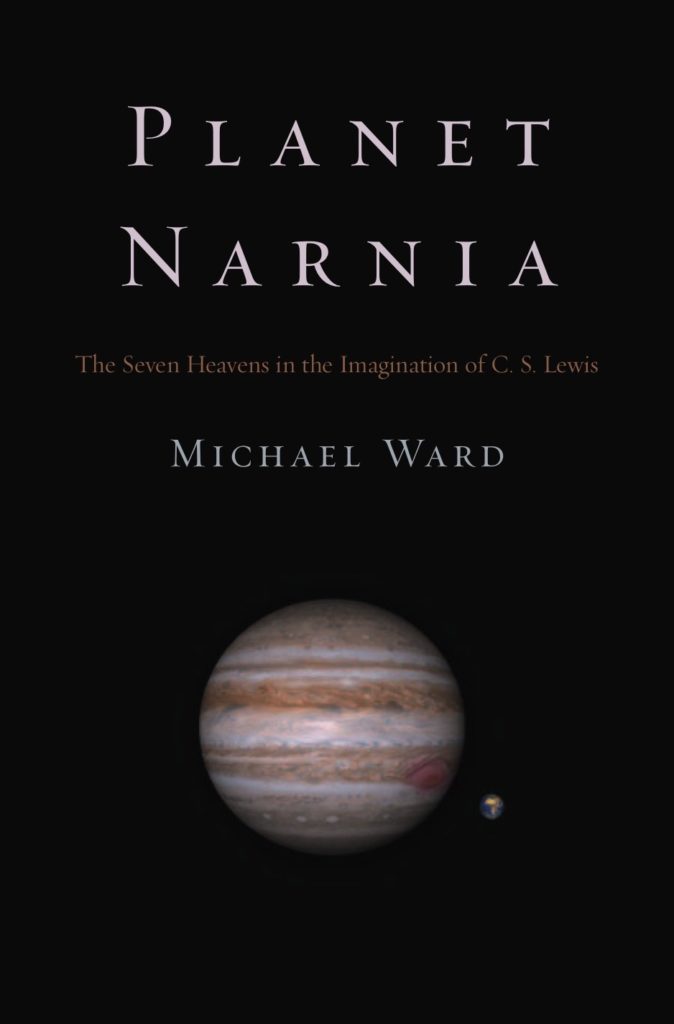 Your name is well known among Inklings fans thanks to your book Planet Narnia: The Seven Heavens in the Imagination of C.S. Lewis, which won the Mythopoeic Scholarship Award in 2011. Would you like to introduce us to your book and its main thesis?
In Planet Narnia I show that Lewis created each of the seven Chronicles of Narnia so that it would embody and express the qualities of one of the seven planets of the medieval cosmos, those planets from which we take the names of the days of the week. As a medieval scholar, Lewis knew the pre-Copernican cosmological model in detail and he described its seven planets as «spiritual symbols of permanent value», which he said were «specially worth while in our own generation». He writes about these planets explicitly in his Ransom Trilogy, but in Narnia he uses them implicitly to give each Narnia book its pervasive atmosphere or tone. «The heavens are telling the glory of God», according to Psalm 19, which Lewis said was the greatest poem in the psalter. In Narnia, he makes the heavens «tell the glory of God» by using these seven spiritual symbols to provide each story with its imaginative blueprint that governs the arc of the plot, all sorts of ornamental details, and, most importantly, the way Aslan himself is depicted.
Your book is the topic of a BBC documentary, The Narnia Code. The interesting thing is that the director of the documentary is Norman Stone, director of The Most Reluctant Convert. What was it like to shoot the documentary with Stone? Are you satisfied with the way he brought your research to the screen?
It was a huge amount of very intense work making the The Narnia Code. The shooting schedule was extremely tight, so that things could be kept within budget. But it was also great fun, partly because Norman Stone is great company and also just because it was such a privilege to have my research be the subject of a documentary. When I was working on my PhD, all I had in mind was passing the viva voce examination, and suddenly I find it becoming a book published by Oxford University Press and an hour-long programme on the BBC's main television channel! These were things beyond my wildest dreams as a student, and so it was an absolute blast making The Narnia Code. The actual amount of detailed argument that we could communicate was relatively little, because the documentary was aimed at a popular, mainstream tv audience, who couldn't be expected to know much if anything about Lewis or Narnia, let alone about medieval cosmology (!). However, the main thesis was put across and the programme got very good viewing figures and was well received by the critics, well enough that the BBC repeated it a few weeks later on one of their digital channels. It also led to a huge upsurge of interest in Planet Narnia. Overnight, the book shot up the sales rankings on Amazon.co.uk to the number two position in all books! The Narnia Code later came out on DVD and there are special features on the DVD that include a good deal more detail than in the original broadcast, so I recommend that to anyone who wants to know more.
You have already acted as an extra in The World is Not Enough, a film of the James Bond series, but last September you were involved in the filming of the Lewis film. Tell us about your role and your experience on set.
Yes, I've taken a few roles as an extra in various films and tv shows, the most fun one being the James Bond movie that you mention, where I got to hand Agent 007 a pair of x-ray spectacles. I'm not a professionally trained actor, but I did lots of amateur dramatics in my student days, and Norman Stone evidently thought that, as a former Anglican clergyman, I was well suited to play the part of the vicar of Lewis's parish church, Holy Trinity, Headington Quarry. It was a small part, with only a few lines, and one that he thought was within my capacity. One particular thing I was able to bring to the role was real vestments. I'm now a Catholic priest (in addition to my work as an academic), and so I actually used some of my own vestments in these scenes.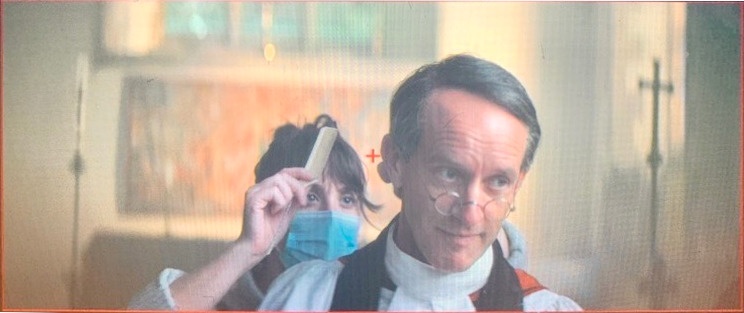 We were able to film in the real Holy Trinity Church (Lewis's body is buried in the graveyard), which made it particularly special. There were two scenes we shot there. The first occurs when Lewis has become a Theist and begun going to church, though he's not yet a Christian, and my job is to play the archetypal posh clerical twit who doesn't give a very good image of religion to enquirers. The second occurs at the end of the story, on Christmas Day, by which point Lewis has become a Christian and is present to receive his first Holy Communion as an adult believer. In that scene, I'm more restrained and sincere, reflecting his changing view of the faith.
The story is told mostly in flash-back. We see the older Lewis (played by Max McLean) speaking directly to camera, explaining his spiritual progress, and elsewhere in the shot we see his younger self (played by Nicholas Ralph) enacting whatever it is that's being described. So I had the slightly spooky (in a good sense!) experience of looking out from the vicar's stall in the church and seeing in the congregation two C.S. Lewises, – one older, one younger – and both of them looking very very much like the real man! (Both actors were excellently cast, I thought.) And it's Christmas Day, and the congregation is singing one of the very best of all Christmas carols (In the bleak midwinter), full of love and longing, and the lighting effects are gorgeous, and the church is thick with smoke (from the dry-ice machine that makes the atmosphere dense and textured), and the story is approaching its eucharistic climax – and, I must say, I got quite a shiver down the spine.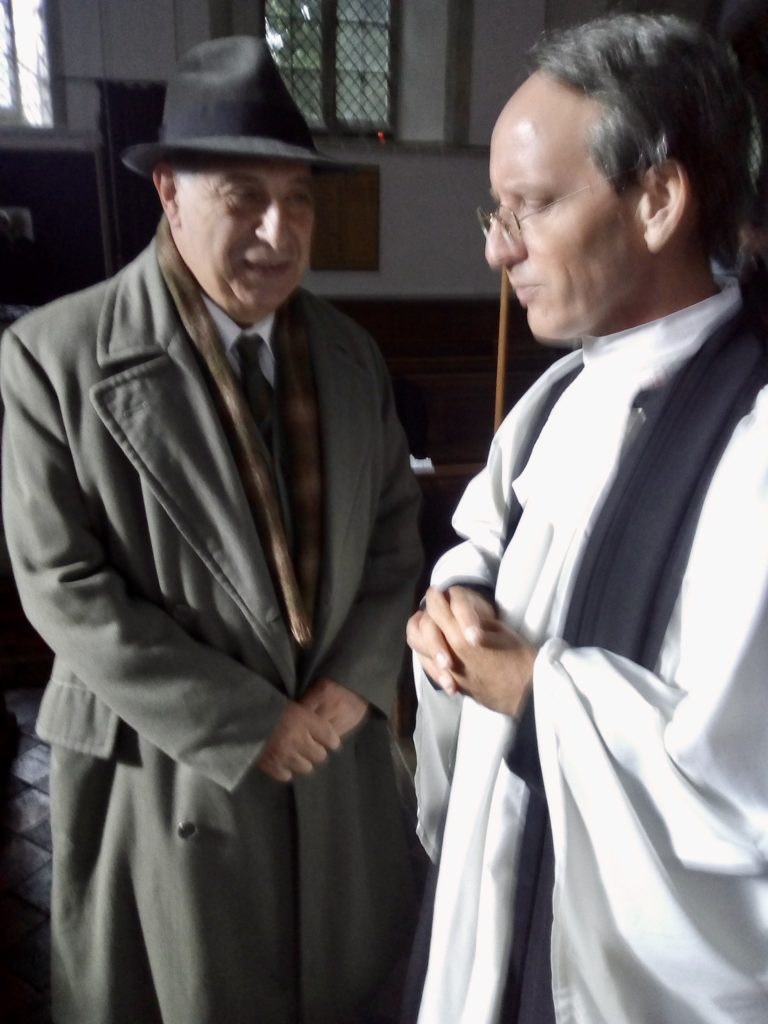 Let's turn to Tolkien. What is your view of the biopic dedicated to the writer? In your opinion, was the author's faith sufficiently treated in the film?
I was disappointed by the Tolkien biopic, I must say. The author's faith was left almost entirely out of account, which was a major omission, I thought. But quite apart from that, it just didn't feel authentic. The actor playing the adult Tolkien didn't look the part, and he was given stupid things to do like getting in a fist-fight in a bus and shouting drunkenly at midnight in the college quadrangle. It was totally unbelievable as a story about Tolkien – and, just as problematically, it was uninvolving even if you tried to forget it was supposed to be about Tolkien and viewed it simply as pure fiction. You expect a movie to take certain liberties with biographical facts, but you hope that the film at least gets the spirit of the thing and works as a drama in its own right. Here the film failed on all counts, I thought. I felt that Shadowlands (the film about C.S. Lewis with Anthony Hopkins in the lead role) took a lot of liberties but what resulted was still an engaging and moving piece of cinema.
In The Most Reluctant Convert, will Lewis's and Tolkien's faith emerge in a more explicit and significant way for the development of the plot?
Yes, Lewis's faith is the central subject of the movie, and they haven't toned it down at all. Most of the script is taken directly from his autobiography, Surprised by Joy. It's a pleasure to see such unabashedly theological subject matter being treated seriously like this. The difficulties of faith and his early doubts are all treated seriously too, so it feels like a genuine progression, a real spiritual journey. I was impressed. Tolkien is given a small supporting role, and is shown to be a thoughtful man of faith, explaining to Lewis the relationship between Christianity and mythology, how they differ and how they connect. We see the two men conversing in Addison's Walk in the grounds of Magdalen College, as they did in reality, though Hugo Dyson, the third man in the historical conversation is understandably cut out, to keep a tight focus at that crucial juncture. The moment when the breeze blows, the leaves patter down, and you see Lewis gaining sudden insight into Christianity as «the true myth», is a very powerful scene, brilliantly acted by Nicholas Ralph, and that was probably my favourite part of the movie when it was screened to cast and crew in April. Ralph's performance was all the more skilful in that, much of time, he was acting silently, while the words were spoken by his older self. But he was able to communicate so much by his eyes and through his body language: masterly, I thought.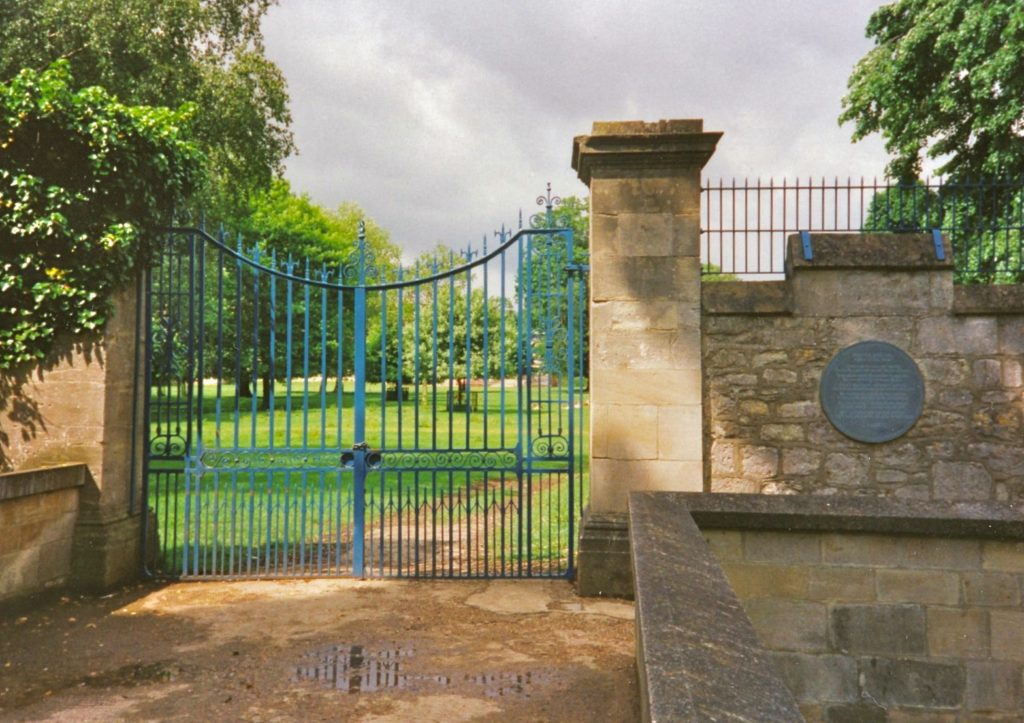 Incidentally, Nicholas Ralph has recently won great acclaim in All Creatures Great and Small, a new tv adaptation of the James Herriot books about a 1930s vet in the English countryside. The senior vet is played by Samuel West, who played the role of Prince Caspian in the 1980s BBC version of the Narnia Chronicles. And by an even weirder coincidence, when the BBC did a version of All Creatures in the 1970s, that same role of the senior vet was played by Robert Hardy who had actually studied under Lewis (and Tolkien) at Oxford!
If you'll pardon a little autobiographical digression: back in 1998, the centenary of Lewis's birth, I gave a speech in Addison's Walk at the unveiling of a stone tablet on which his poem about the Walk – What the Bird Said Early in the Year – is inscribed. It had been my idea to erect that tablet as a way of marking the centenary; Magdalen College gave permission, as did the Lewis Estate; and the Oxford Lewis Society adopted the idea as a project. We raised about £5,000 to cover the costs, receiving support from, among others, not only Anthony Hopkins but also Joss Ackland, who played the part of Lewis in the original version of Shadowlands, the BBC tv version – directed by none other than Norman Stone, of course! So Addison's Walk has always had a special place in my heart and it was a thrill to see it be used in the film – authentically, accurately, artistically – as the setting for this critical moment in Lewis's personal pilgrimage.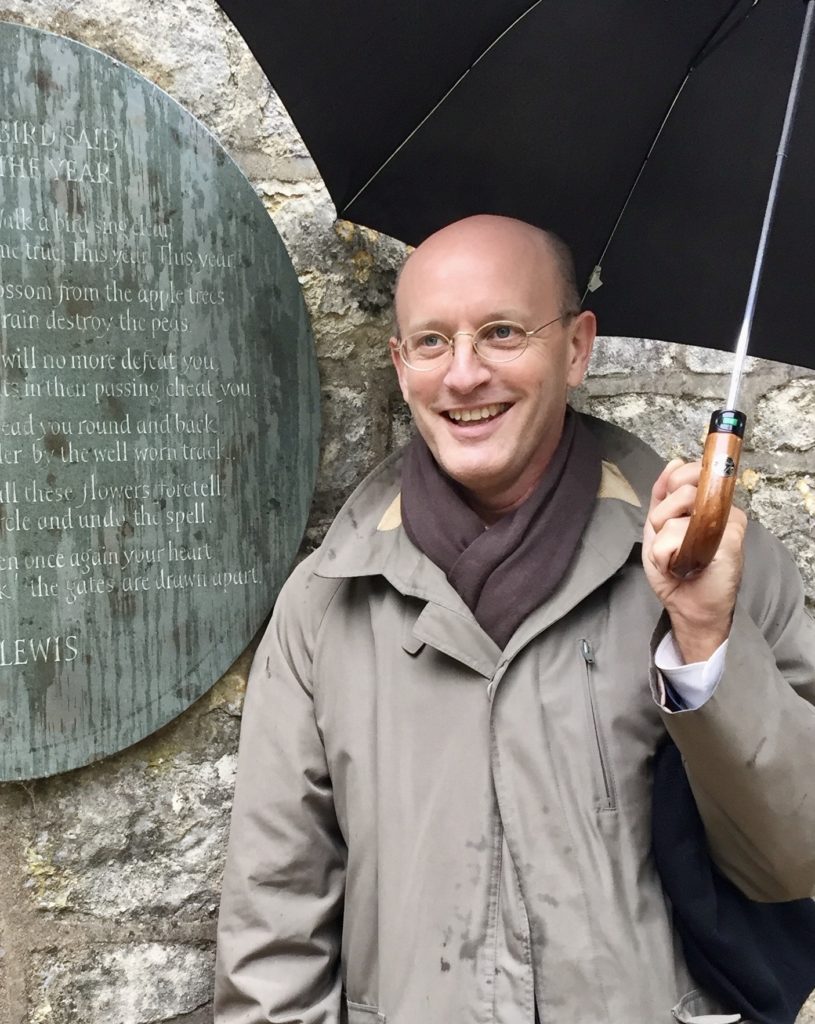 How does The Most Reluctant Convert fit into the list of films about Lewis or based on his works? Is it a production that will appeal to Shadowlands fans? Does it have any reference to The Chronicles of Narnia to please the huge audience of the Disney adaptations?
It doesn't have references to Narnia, no, because it only addresses Lewis's conversion – and the Chronicles of course came many years later. I can only speak for myself, and all I can say is that it appealed to me very much, and I think I'm quite hard to please when it comes to these things. It feels a lot like Norman Stone's original BBC Shadowlands, – no surprise there, given that the same director is behind both! Like that earlier work,The Most Reluctant Convert hews closely to the facts, it's unafraid to speak intelligently and questioningly about Christian faith, and it also has more of the feel of a television film than a feature film. What I mean by that is that it doesn't have large-scale visuals or a huge orchestral soundtrack or significant sub-plots; also it's relatively short (less than 90 minutes). But the production values are high, the acting superb, and the story-line focused and strong. It's the sort of film I will want to see many more times (and not only because I'm in it!).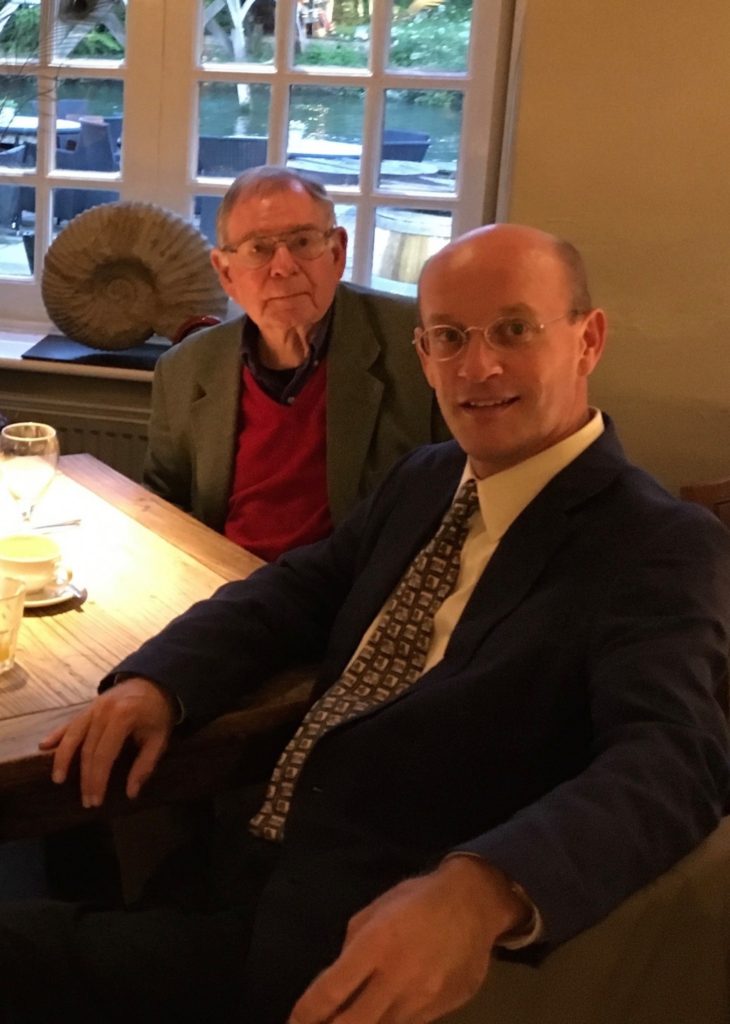 On 7 December Walter Hooper, who dedicated his life to Lewis and to the dissemination of his writings, both published and unpublished, passed away. We remembered him in one of our articles and you did the same, by giving the homily at Hooper's requiem mass (which I was able to follow live via YouTube) and publishing an obituary in The Journal of Inklings Studies. I imagine you knew him well: did he appreciate Shadowlands and did he know its director Stone? How did he receive the Disney adaptations of The Chronicles of Narnia?
Yes, I knew Walter for over thirty years and am proud to be able to call him a friend, as well as a colleague in the field of Lewis scholarship. I remember going with him and a group from the Lewis Society to the Oxford premiere of the Anthony Hopkins Shadowlands and how he kindly introduced me to the director Richard Attenborough. (Walter was always generously on the look-out to make introductions and to avoid creating what Lewis calls «the Inner Ring».) I think he felt that the film took too many liberties with the historical record and that the truth of Lewis's relationship with Joy Gresham was actually more interesting and dramatic and moving than the version portrayed on screen. I never asked him about the BBC Shadowlands, which was made a few years before I first met him, but I'm sure he would have liked that version much better because it was so much closer to the facts and so much more direct and uncompromising about Lewis's faith.
Walter kindly invited me to go with him to the premiere of The Lion, the Witch and the Wardrobe at the Royal Albert Hall in London; he even smuggled me in to the after-show party, where we were immediately attended by waiters dressed as fauns offering us Turkish Delight. I launched into a lengthy and measured assessment of all the pros and cons of the movie we had just seen. After I finished I remember his response. He smiled a big smile, looked up at the ceiling, spread his hands out in an expansive gesture, and exclaimed: «I'm just a child: I loved it!» But what he thought of the much-less-good Prince Caspian and of the disastrous Dawn Treader movie, I don't know!
Thank you very much for your availability. Would you like to give a last message to the Italian fans of Tolkien and Lewis?
Further up and further in!
---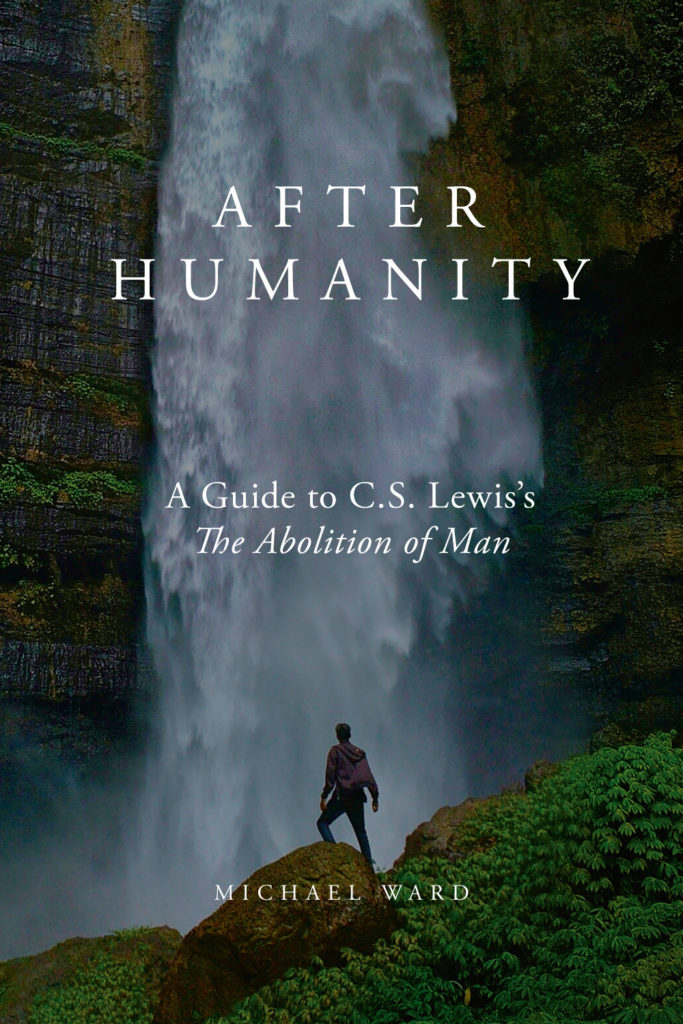 Michael Ward's forthcoming book, After Humanity, to be published on 23rd June by Word On Fire Academic.
«After Humanity is a guide to one of C.S. Lewis's most widely admired but least accessible works, The Abolition of Man, which originated as a series of lectures on ethics that he delivered during the Second World War.

Lewis characterized The Abolition of Man as "almost my favourite among my books," and his biographer Walter Hooper has called it "an all but indispensable introduction to the entire corpus of Lewisiana." In After Humanity, Michael Ward sheds much-needed light on this important but difficult work, explaining both its general academic context and the particular circumstances in Lewis's life that helped give rise to it, including his front-line service in the trenches of the First World War.»